Move Confidently with Pro Movers LLC
Pro Movers LLC was established in 2017 with one goal in mind: Provide the residents of Central and Northern Colorado with professional moving services to save them time, energy, and hassle. We want to make your life easier. Our team offers the skillful help you need to ensure your belongings are safely and efficiently moved from one location to another.
Everything we do is fueled by our desire to make our customers happy. Moving is stressful enough. Our team is dedicated to making one piece of the moving puzzle simple, straightforward, and problem-free. We're here to serve you and we guarantee your satisfaction.
When you're looking for a professional moving company you can rely on, Pro Movers LLC is the team to trust.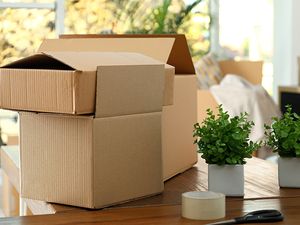 We pride ourselves on our fair prices, trustworthiness, and punctuality. You can count on us to be on time, work quickly, and respect your property and belongings. We don't prolong our services or take unnecessary breaks. We work hard and get the job done right.
Contact us now to learn more. We offer free estimates and friendly customer service.