Services
10% Off Moving Services
Professional Colorado Moving Company
Aside from their monetary value, your home and belongings hold a great deal of worth to you and your family. It's important that when other people have access to these things, they treat them with the same level of care and concern as you. Therefore, at Pro Movers LLC, we treat every job as if we were moving ourselves.
We understand the desire for our customers to receive professional moving services that are completed safely, efficiently, and without problems. That's why we're committed to providing people with the high-quality solutions they're looking for. We are proud to offer residents of Central and Northern Colorado the following services: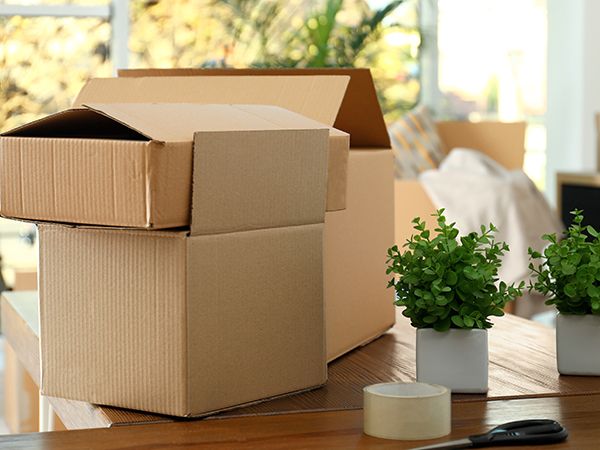 Residential Moving
Residential moving is the job that we do the most here at Pro Movers, and the reason is simple — people are always moving in and out of Colorado! If you need help moving in or moving out, we're the team to call. We've done more residential moving jobs than we can count, and you can bet that we'll help you get the job done with incredible efficiency.
Once you call our team for residential moving, you'll never want to do it on your own again. DIY moving is an exhausting process, and one that often takes all day (or more). Furthermore, it can be downright unsafe if you don't have the right equipment. Don't throw your back out picking up bins over and over, or risk carrying that heavy couch down a stairwell. When you call us instead, the whole process will be done in a fraction of the time, and you can kick back and relax while we do the heavy lifting.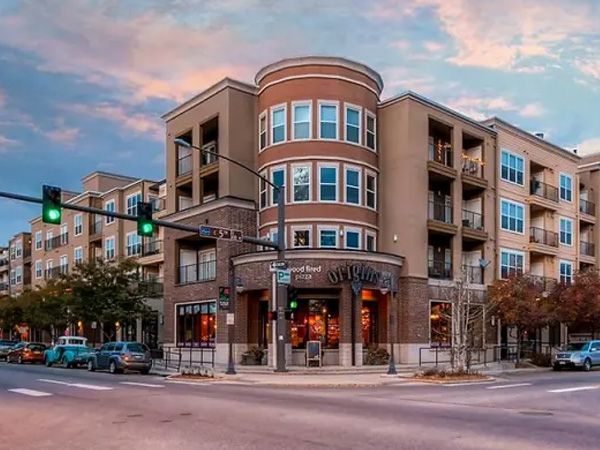 Commercial Moving
Commercial moving jobs are often highly ambitious, and for obvious reasons, you don't want to do the whole job yourself. You certainly don't want to enlist your employees to do menial labor work, so the best solution is obvious — call Pro Movers to do the job instead. We're highly experienced in commercial moving jobs. Whether you're relocating your business, moving into a fresh new building, or transporting important commercial cargo, we've done it all.
As a business owner, you likely understand the importance of good communication and high integrity in business dealings — these are the two things that we prioritize the most here at Pro Movers. We are transparent about our process from start to finish, and when we make promises, we keep them. Commercial moving is a process where you don't want slip-ups to happen, and when you call us, you can enjoy the peace-of-mind knowing that the job will be done to perfection.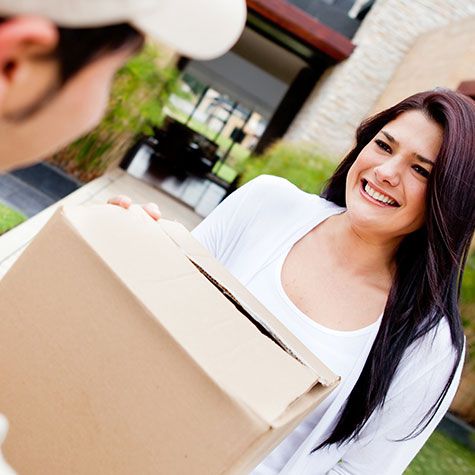 Student Moving
In theory, student moving is far easier than a traditional residential move. Students tend to have less possessions, after all. However, there are a lot of stressors that college students face. If you're moving to a new town, you may not have any kind of support system in place. Even if you don't have a lot of stuff, moving all your belongings by yourself is never fun. Furthermore, student housing is quite often on the second, third, or fourth floor — never fun for a move, especially when you're on your own.
College students also have a mountain of other things on their plate — in addition to moving in, they're discovering a new place, trying to get their schedules in order, setting up their schooling, and so on. Furthermore, for many students, it's their first real life experience where they're out on their own.
Due to all of these factors, students benefit greatly from a helping hand, and we're here to offer it. We're highly familiar with the various college campuses in Central and Northern Colorado. Whether you're moving to a full-fledged university such as CSU, or into an apartment to take classes at your local community college, it helps having someone around who is familiar with the area.
For college students, moving in and out is just the cherry on top of a mountain of stress. We'll help reduce as much of that stress as possible by ensuring that your college move-in or move-out is effortless and smooth.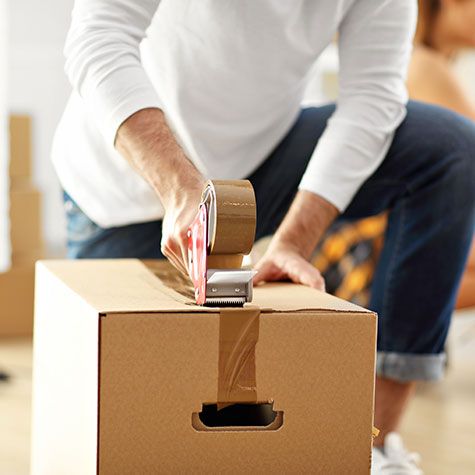 Packing
Moving is a bit of a drag, but we often find people who hate packing even more. Indeed, for many people, moving is a total breeze compared to the nightmare of packing. Packing is a process that can take days or weeks. That's just no fun at all, which is why we're here to help. Pro Movers offers packing services to our customers who are moving away from their Central or Northern Colorado home.
While we can't read minds, we will follow your direction when we pack for you, and if you wish it, we will take an autonomous approach that guarantees max efficiency. Packing is an art form, and you'd be surprised how much headaches you can save if you do it well, and do it right. A poorly packed move is just unpleasant for so many reasons. You usually end up filling your space far less efficiently, you run a high risk of breaking your things, and it takes up so much more time. We'll make sure none of these things are a problem if you call us for packing services.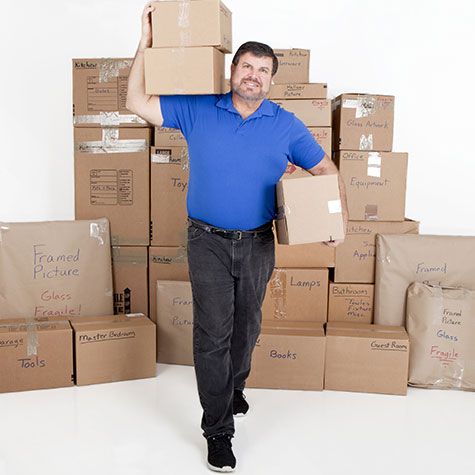 Large Item Moving and Delivery
It's all fun and games until you need to move the grand piano. Or the gun safe. Or the refrigerator. Or the hot tub — well, you get it. Do you have tremendously large items that need to be moved? This is one of our specialty services here at Pro Movers LLC. One large item can make or break a move, and you just shouldn't mess with things that weigh hundreds or thousands of pounds. Leave it to us instead. Our team is made up of able-bodied workers who are not only exceedingly strong, but also equipped with all the gear and equipment necessary to move large items.
Moving large items by yourself is unwise for two reasons: first off, the safety aspect. Trying to move around a heavy, awkward item is like playing with fire. If you don't know its weight distribution, the proper way to transport it, or how to get it through doorways and stairwells, you're setting yourself up for an accident. At best, you drop something on your toe. At worst, it can be fatal — especially if you have kids running about.
Aside from that, you'd be surprised at how easy it is to cause damage moving large items. That armoire you have might be a family heirloom — imagine how much of a bummer it would be to dent and scratch it as you struggle to pull it out of your home. You'll also be feeling pretty silly if you scratch up the floors and chip your door frames on your way out, especially if you're selling the home. Don't take these risks. Call Pro Movers LLC instead for assistance moving your large items.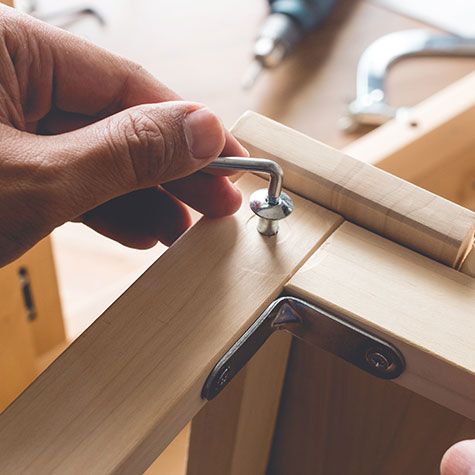 Furniture Assembly
Unless you're a miracle worker, it's unlikely that all of your furniture made it through the move unscathed. More often than not, certain pieces of furniture need to be disassembled during the moving process. Alternatively, you might have a fresh set of brand new furniture that's never been assembled at all. Whatever the situation is, we can help you get all your furniture assembled and installed in the right spots.
While moving is the name of our game, we're pretty handy, and we know our way around a set of tools. It's actually surprisingly easy to damage your furniture when you attempt to build it yourself — if you're inexperienced with that kind of thing, that is. We want your move to be as effortless as possible. Ask us about our furniture assembly services — we'll be happy to do whatever it takes to ensure that your home is ready to go ASAP.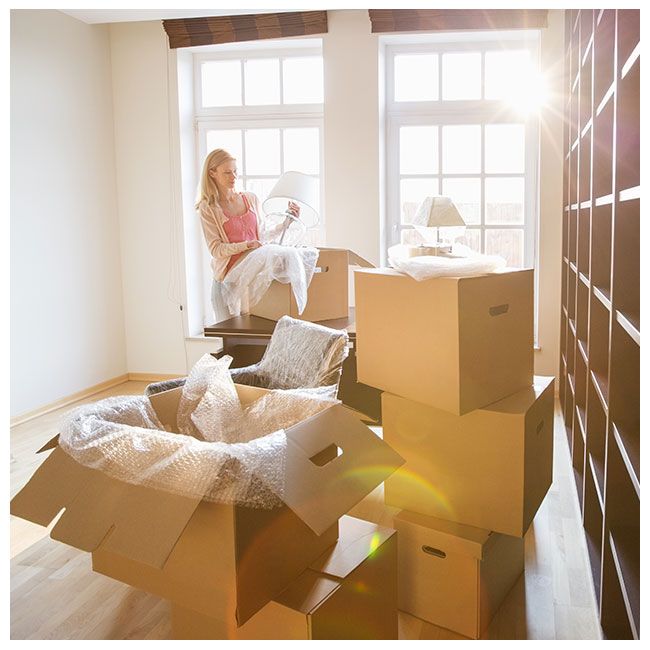 Long-Distance Moving
Moving out of state? While we're sad to see you go, we'll help you every step of the way. We can offer standard moving services at your starting and ending location, and we'll drive with you all the way to your new destination. Our long-distance moving services are custom based on where you're going and what you're packing, so be sure to contact us to inquire about the details!
Our goal is to save you the stress of doing these things yourself.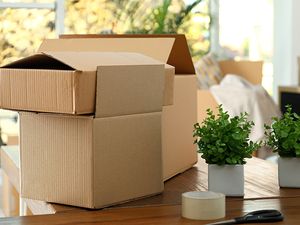 Our team has the experience, skill, and know-how to get the job done right. We are well-equipped and prepared to handle all of your moving needs. To learn more about our services and how we can serve you, contact us today. We'd be happy to discuss your specific needs.