The Pro Movers' Moving Guide
Top-notch moving advice from Colorado's moving Pros
Simplify Your Move With Our Handy "To-Do List"
Moving from one residence to the next can be an extremely stressful and tedious process. Getting everything cleaned and prepared for the move can seem like a never-ending list of things to do. As we get older our lives get more and more complicated as we add kids, pets, plants, furniture, appliances and so much more to our list of things to manage during the move.
That's why we've created this handy guide to help you keep track of what needs to get done and when. We hope that by breaking up your list of things to get done into several weeks, you will be less stressed and more excited about your upcoming move. And if you haven't yet secured which moving company you want to hire, contact Pro Movers LLC today!
DOWNLOAD A PRINTABLE CHECKLIST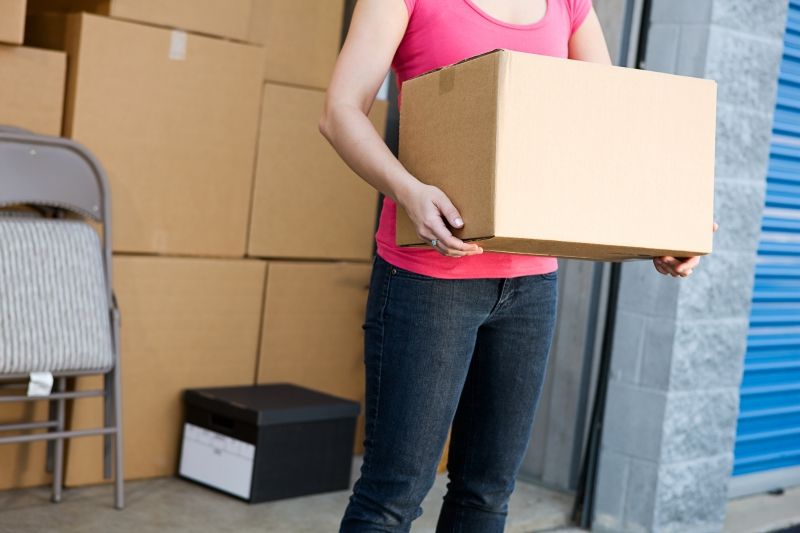 One Month Before
Reserve your moving company - Contact Pro Movers LLC as soon as you can to start arranging which moving services you require. Not only can we load and unload the moving truck(s) but we can also pack all your belongings for you.
Clean out all storage areas - Closets, attics, crawlspaces, basements, shacks, storage units, etc. Make sure to clear these spaces out so that you can properly take inventory of your belongings.
Purge unwanted stuff - As you're clearing out your storage spaces, sort out all the stuff you can live without and host a garage sale! It's a great way to make a bit of money to cover moving costs. Then, whatever doesn't sell you can give to charity. Doing this can significantly cut down on the amount of stuff to move and make unpacking much easier.
Change your official records - Now is a good time to make sure you have made proper arrangements for your children's school records as well as filling out a change of address form from the post office. You can also change your address online.
Change non-official records - It's important to create a list of all magazine subscriptions, online subscriptions, bank accounts, cell phone companies, insurance companies, and any other companies or clubs that you will need to contact to change your address in their records.
Make airline arrangements - If flying to your new home is necessary, make sure to purchase your airline tickets well in advance.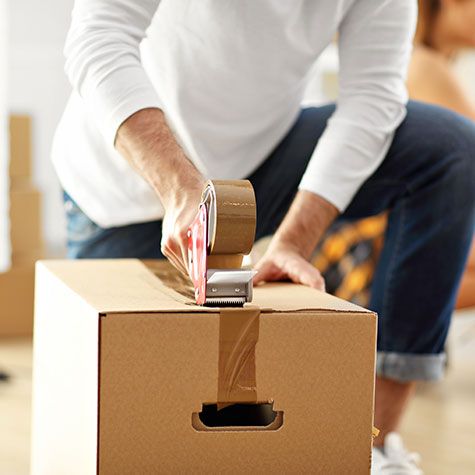 Two Weeks Before
Make a "survival closet" - This tip isn't crucial, but it may save you some headache down the line. Designate a closet or an area of the house where you can store all the things you want to avoid packing until the very end, such as cleaning supplies, snacks, a couple of changes of clothes, etc.
Begin packing - If you decide to pack yourself instead of hiring Pro Movers LLC, make sure to label your boxes as accurately as possible including at the very least the room which its contents belong.
Arrange utilities - Now is a good time to start contacting your gas, electric, water, internet, cable, and phone companies to let them know when you will need their services disconnected. If you are moving within the same geographical area, it may be possible to also arrange your utilities to be set up in your new house during the same call.
Cancel services - If you currently receive any other services at your current address such as lawn care, cleaning services, newspaper delivery, pest control, etc, make sure to contact these companies as well to ensure they don't continue charging you after you move.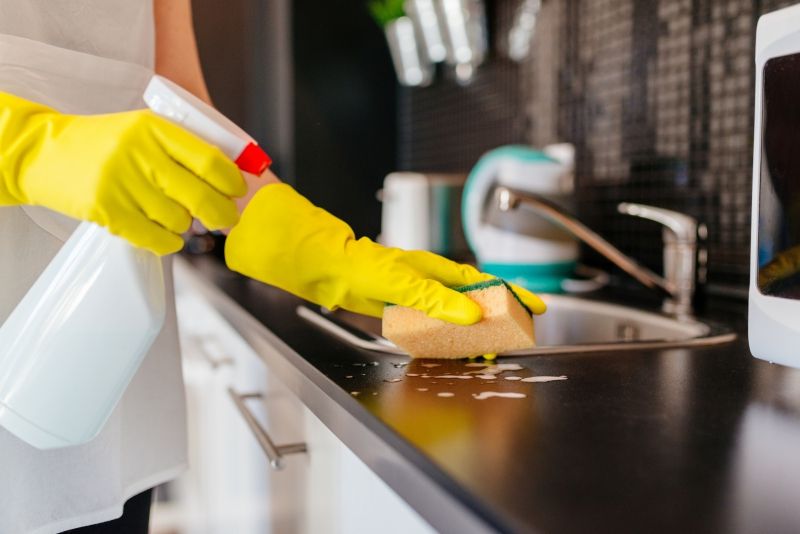 One Week Before
Finish packing - Don't save packing until the last minute! Of course, there are some objects that you will want to leave out until your last day, but anything that you can do without day-to-day should be in a box and ready to go.
Begin deep cleaning - When packing your boxes, be sure to stack them away from walls so that you are still able to scrub the baseboards and clean the walls. Clean each room thoroughly. If you are renting, this step is crucial to avoid any cleaning fees.
Begin repairs - It's likely that your buyer has paid for a home inspection. Be sure to fix any and all problems that you agreed would be taken care of.
Create a moving plan - Figure out where your pets and children will be during the move. If necessary, arrange for them to go to a friend or relative's home on the day of the move.
Arrange transportation - Make sure to arrange how you will get your vehicles, pets, and family members safely transported to your new home.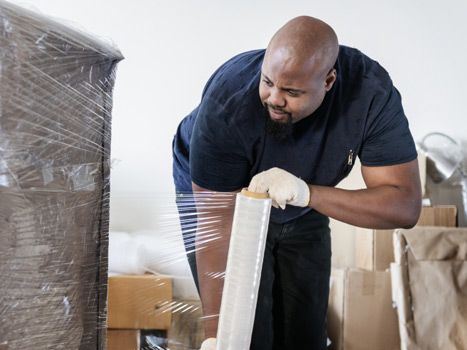 The Day Before
Follow up with your moving company - It's always good to call Pro Movers LLC the day before your move. While we do our best to cover everything during our initial contact, sometimes things come up that we may not have discussed originally. It never hurts to check in and make sure everything is taken care of before we show up at the house.
Protect fragile items - Ensure all fragile items have been properly padded. Ensure you have enough moving blankets to protect any furniture or large electronics. Double-check all drawers and furniture cabinets to make sure there are free of any items that could break during the move.
Finish deep cleaning - Hopefully, the bulk of the deep cleaning has been done already, but it's a good idea to go through the house and make sure there aren't any cleaning tasks that have been neglected.
Refrigerator - Clean out all contents in your refrigerator and wipe down all surfaces inside and out. If you are taking your refrigerator with you, make sure to unplug it and let it defrost and dry. One of the biggest problems we see is movers that pack up a refrigerator full of ice which then melts in the truck and soaks the surrounding belongings.
Withdraw some cash - It may seem like a silly idea since hardly anyone carries cash anymore, but you never know what emergencies you may run into during the move. For example, we've seen people who accidentally packed their wallets and don't know which box to find it in! Cash can also come in handy if you need to have someone run to the store to pick up cleaning supplies or pizza the day of the move.
Say your goodbyes - Moving day can be incredibly hectic, so we recommend taking some time to say goodbye to your friends and neighbors before the last minute. Invite everyone over for one last barbeque or meet up for pizza the night before to ensure you don't miss any important goodbyes.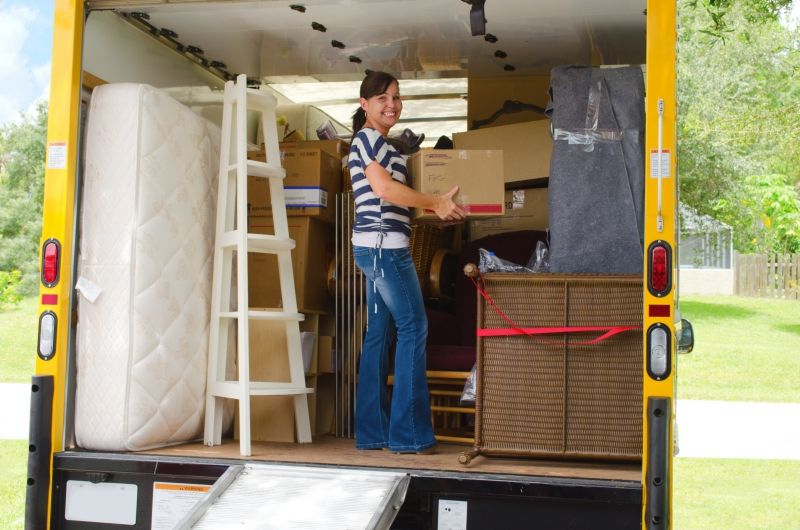 The Day of the Move
Pack your personal bags - Depending on how far away you are moving, it may be a while before you see your belongings again, so make sure you have everything you need to get by until you are able to unpack.
Be present for your moving company - It may not always be possible to be present on the day of the move, but it always helps things go more smoothly if you can make sure someone is at the home to let the movers into the home and answer any questions they may have. If this is not possible, make sure to let your moving company know this in advance to work out a plan.
Create safe pathways - When stacking boxes and preparing furniture, make sure that each room has a clear pathway to and from the moving truck. Keep these paths clear of debris, pets, and children. If there is snow outside, make sure to clear a path to prevent anyone from slipping and hurting themselves or your belongings.
Load the truck(s) - There's nothing left to do but start moving your belongings into the trucks. Make sure to load heavy boxes first and bulky, awkward items in last. If you have hired Pro Movers LLC, then it's time to sit back, relax, and let the professionals do their job.
Final walkthrough - Once all of your belongings are in the truck, take a minute to do a final walkthrough of the house. Make sure all rooms have been vacuumed or swept. Turn your lights off, lower the thermostat, lock all windows and doors, thank your old house for all the memories, and say goodbye.
Leave it to the Pros
We know how stressful moving can be, and that's why we want to help your move be as exciting and stress-free as possible. Call Pro Movers LLC today and let us take care of all the packing, truck loading, and unloading so you can focus on the things that matter.