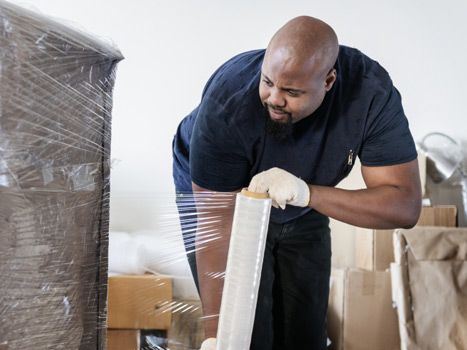 The Day Before
Follow up with your moving company - It's always good to call Pro Movers LLC the day before your move. While we do our best to cover everything during our initial contact, sometimes things come up that we may not have discussed originally. It never hurts to check in and make sure everything is taken care of before we show up at the house.
Protect fragile items - Ensure all fragile items have been properly padded. Ensure you have enough moving blankets to protect any furniture or large electronics. Double-check all drawers and furniture cabinets to make sure there are free of any items that could break during the move.
Finish deep cleaning - Hopefully, the bulk of the deep cleaning has been done already, but it's a good idea to go through the house and make sure there aren't any cleaning tasks that have been neglected.
Refrigerator - Clean out all contents in your refrigerator and wipe down all surfaces inside and out. If you are taking your refrigerator with you, make sure to unplug it and let it defrost and dry. One of the biggest problems we see is movers that pack up a refrigerator full of ice which then melts in the truck and soaks the surrounding belongings.
Withdraw some cash - It may seem like a silly idea since hardly anyone carries cash anymore, but you never know what emergencies you may run into during the move. For example, we've seen people who accidentally packed their wallets and don't know which box to find it in! Cash can also come in handy if you need to have someone run to the store to pick up cleaning supplies or pizza the day of the move.
Say your goodbyes - Moving day can be incredibly hectic, so we recommend taking some time to say goodbye to your friends and neighbors before the last minute. Invite everyone over for one last barbeque or meet up for pizza the night before to ensure you don't miss any important goodbyes.